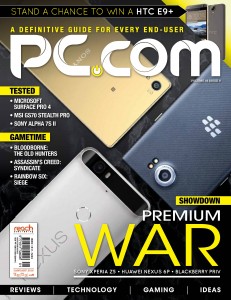 PC.com Malaysia is more than just a computer magazine. It was born out of a cause to inspire, to educate and to inform.
PC.com is the country's leading local ICT magazine, and continues to be every newbie and intermediate user's ultimate guide to the computing age. With over 100 pages of up-to-date, must-read information every month, PC.com keeps you up to speed with all things tech since our very first issue three years ago.
PC.com continues to enlighten readers with everything you want to know about personal and SOHO computing. We continue to offer you glimpses into the future with our takes on the latest and hottest products to hit the market. We continue to give you the best tips and tricks on personal computers, keeping your experience enjoyable.
PC.com Malaysia is published monthly by Reach Publishing Sdn Bhd.