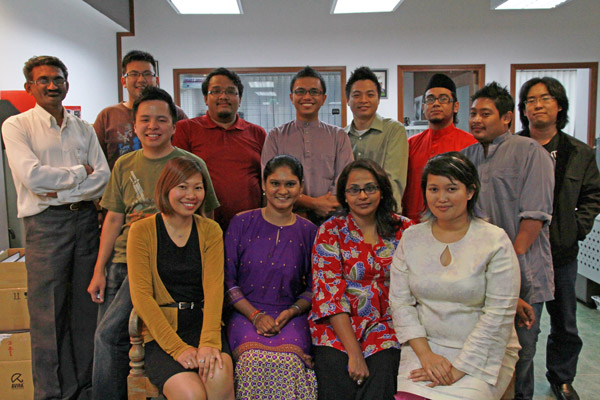 Reach Publishing Sdn Bhd was incorporated in 1999 and has been publishing magazines ever since. Magazines in our portfolio include PC.com, Majalah Tech, Business Today, Travel & Dining, Euro, World Cup and Malaysian Golf Directory.
We are established with 11 years experience in IT publications, and have achieved Tier 1 status for tech related news, with PR agencies and clients. We are also familiar with newspaper and datelines (directors for NST employees), have excellent working relationships with various tech bodies and government agencies, and clearly understand the market structure through roadshows and college surveys.
We offer bundle packages and specialize in this field with our various methods in offering clients a 360 marketing plan, giving multiple touch points in their campaigns.
PC.com, Business Today and Majalah Tech are the No. 1 magazines in their respective fields and have been so since their launch.
PC.com is also supported by our web portal www.liveatpc.com, Business Today at www.businesstoday.net.my and Majalah Tech at www.majalahtech.com.
Our magazines has won numerous awards, namely the
SOMA Award
Top 3 Consumer Technology Title in Asia by MediaConnect Asia
Best Technology Journalist by MediaConnect Asia
Pikom Award
MPH Best Selling Magazine and more
We have collaborated with many organisations across many events such as:
Partner for Tech Ed Microsoft
Celcom Skins Challenge
Nissan Hole in One
Frost & Sullivan Telco Awards
Bio Tech Conference
Global Green Revolution
PC Expo (Official Media Partner)
Malaysia IT Fair (Official Media Partner)
Microsoft Tech.Ed (Official Media Partner)
World Congress in IT (WCIT) (Official Media Partner)
Other SMI & SME events, numerous talk shows and seminars.
We are the Official IT Magazine for:
Subang Parade
Sunway Pyramid
Fahrenheit88
Berjaya Times Square
The Mines Shopping Mall
ViVa Mall Cheras
Hatten Square Melaka
Queensbay Mall Penang
We have partnerships with more than fifty institutions of higher learning, such as:
Monash University
Sunway University
Stamford College
Taylor's University
KDU University College
Malaysian Multimedia University
University Tenaga Nasional
Universiti Putra Malaysia
INTI College
APIIT
UNISEL
SEGI University College
Universiti Tunku Abdul Razak
TAR College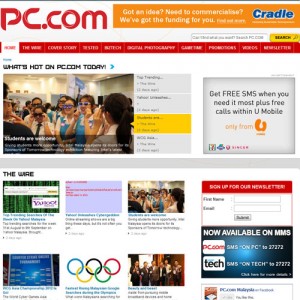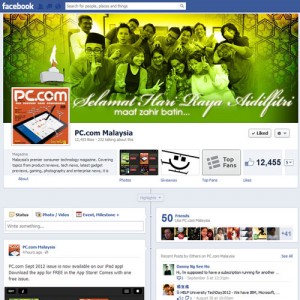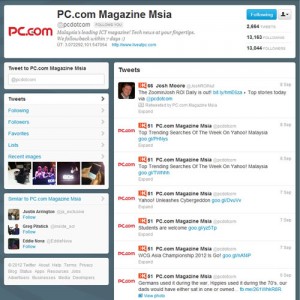 PC.com has expanded heavily into the digital space, with presences across all major digital media platforms. Our website, www.liveatpc.com serves daily tech news to tens of thousands of visitors, and we have over 12,000 Fans and Followers on Facebook and Twitter respectively. In the mobile and tablet space, PC.com is available for subscription in Zinio, the world's largest digital newsstand. In addition, PC.com (also available as a standalone app), Business Today, Majalah Tech and Travel & Dining each have apps on the iPad NewsStand in order to reach the more tech-savvy readers of today, and are all available for subscription on Magzter, a leading digital newsstand.
The company has 17 employees, all of which have years of experience in advertising and publishing.